Quality cladding – guaranteed to last
Cladding with built in sun screen!
We all know that prolonged exposure to Ultra Violet (UV) light from the sun can damage our skin – and it has the same effect on PVC causing it to degrade over time.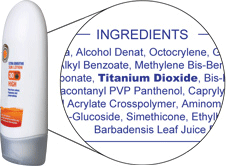 Freefoam makes cladding products using a natural mineral called titanium dioxide - the same mineral used in sun creams. It keeps our white cladding products bright for up to 20 years and the colour range free from fading for 10 years.
Guaranteed to last
When choosing home improvement products, especially those on the exterior of your property like cladding, you need to know they are going to last. Freefoam cladding is guaranteed not to rot like wood or rust like metal. Nor will it crack, warp, discolour or blister, guaranteed for up to 100 years. Peace of mind for you and your home.
Guarantees made simple
Manufacturers guarantees can be misleading. You sometimes find you're not getting what you bargained for.
We make guarantees simple – here's what we offer:
| | |
| --- | --- |
| | Guarantee |
| White cladding products | 10 years |
| Woodgrain cladding products | 10 years |
| Colour cladding products | 5 years: dark colours, 10 years: light colours |
Cladding Colour Guarantee
Freefoam colour cladding comes with a 10 year guarantee. We have developed our own innovative Colormax® technology so that we can guarantee the variety, the exact colour match and the staying power reducing fading and discolouration.
Woodgrain Guarantee
To achieve a beautiful woodgrain finish such as mahogany or rosewood, we use a 'foil' which is a thin layer of PVC that is bonded to the fascia or soffit board at very high temperatures. The foils we use have built in sun protection – Solar Shield Technology (SST). SST reduces heat absorption so that the boards don't heat up too much on a sunny day which minimises expansion.
Protect your investment and add value to your home
The Freefoam cladding guarantee doesn't end if your property changes hands. It can be transferred to the new owners and subsequent owners so they can continue to enjoy the same peace of mind. By choosing Freefoam cladding as well as protecting your house against the elements, you're also protecting your investment and adding value to your home!
To request a cladding quote from a Freefoam Registered Installer please complete the 'Get a Quote' form >