Woodgrain Cladding Range
Woodgrain Shiplap Cladding
If you want a beautiful woodgrain finish cladding for a dormer extension or feature wall that matches with your PVC windows and door choose from a wide range of attractive shades from traditional Light Oak and Mahogany to more dramatic contemporary Anthracite Grey.
Woodgrain Cladding is available in the following colours:

Grey Woodgrain Shiplap Cladding
Grey Cladding is one of the most popular colour choices for improvements and refurbishment. Woodgrain Shiplap Cladding is available in the stylish Anthracite Grey.
The perfect match to grey windows and doors, the ideal way to give your home a contemporary look.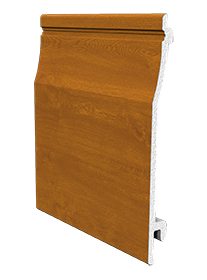 Available in Shiplap Style Cladding board.
Manufactured to last
Freefoam work with world leading woodgrain film provider Renolit using the Exofol PVC film for all woodgrain cladding to provide a durable fade resistant product.
The colour pigments in the base film use Solar Shield Technology to protect the cladding against excessive heat build up and the upper transparent layer helps prevent fading caused by UV radiation or other weathering effects.
This technology allows Freefo

am to offer a ten year guarantee on all woodgrain cladding products.

How the exterior woodgrain finish is made to last…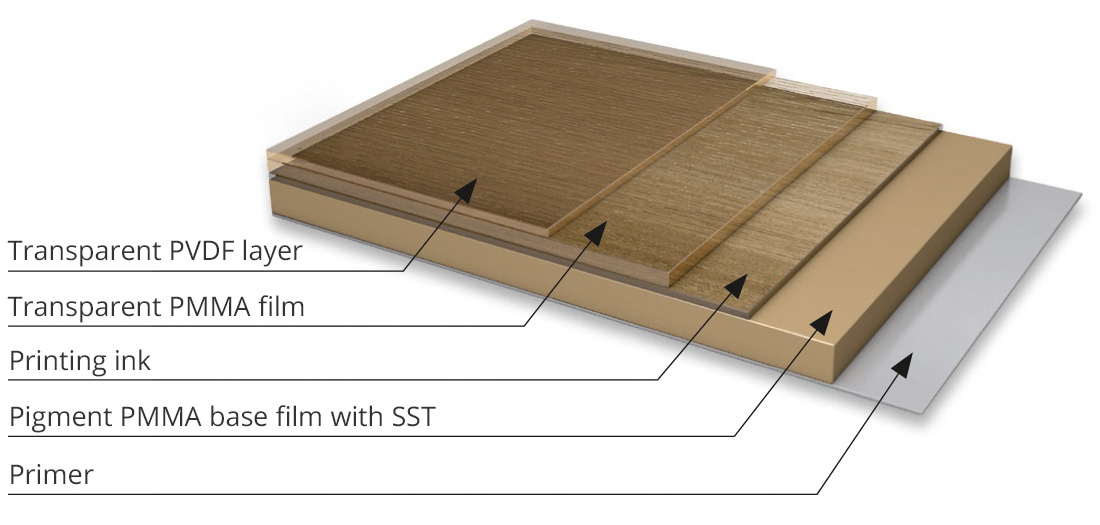 To get a quote for woodgrain cladding from a Freefoam Registered Installer please complete the 'Get a Quote' form >